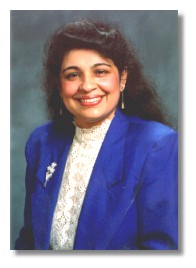 Meeting your real estate needs!
Hello, I am Neetu Kainthla, and I am proud to be part of the wonderful team, at BCR Realtors of Bryan/College Station, dedicated to excellence and professionalism. As the preeminent real estate professional in my community, I am committed to providing the finest service available while breaking new ground.
I am currently a member of the National Association of Realtors, Texas Association of Realtors, and Bryan/College Station Association of Realtors. I have served as one of the directors of the Bryan/College Station Association of Realtors and served on the Education Committee, Ethics Committee and Builders/Realtors Committee.
I specialize in residential sales and am very skilled in negotiating the best price and terms for my clients. Having lived in Bryan/College Station for the last twenty seven years, I have come to know this area and the housing market well. Because the real estate industry is becoming more sophisticated and challenging every day, you need a professional that understands the industry and is positioned to stay ahead of the game.

I go the extra mile to help you achieve your goals. That's why I constantly research the market and property values so your home is priced effectively from day one. I also make sure the public knows your home is for sale by using innovative advertising and marketing techniques to attract potential buyers.
I am committed to providing a customized marketing plan, honest communication, skillful negotiation, continuous follow-ups, access to the exclusive resources of The BrazosLand Classic Realty, ongoing assistance and support. Working with you, I pledge to assist you with your real estate needs in the shortest amount of time.
If you are considering buying or selling residential single family home, townhome, duplexes, condos, four-plexes &/or commercial properties, or have any real estate question, please contact me.